Ministry of Information Technology (MoIT) is considering a ban on Import of Used Computers in Pakistan, which is suggested by multinational brand vendors to the Govt. of Pakistan.
Well like many other sad news going on at this point in Pakistan, this is another heart shattered and very unacceptable news as regard of taking country into new era of world of technology.  In Pakistan 90 Percent of people can't afford to buy a high prized computer's for their daily basis work or study. (Even as working in a corporate sector my company can't afford to buy new branded Computers at that high price with considering current crises on business which are due to lot of reasons which I am not going to discuss here as it's not related to above topic).
As currently increase rate of IT literacy help young generation to understand lot of things and reach productive information on the Net and publish their research online with ease of just few clicks, it's not a good idea to post a ban on Import of Used Computers, as it might drop the rate of IT literacy in Pakistan. Middle order young generation making money by freelancing there services to online companies and earning money and running their home and family daily expense as Job's are not available in country at ease or at the rate that someone can run its family, so it will hurt them too to start their own home based business if there source of business i.e. computer's and its accessory get higher and higher.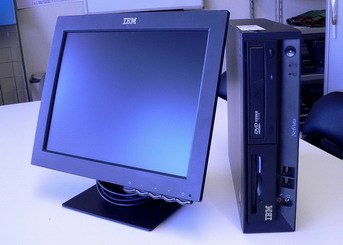 In Pakistan we can buy a P-IV system starting from approximately 3300 to 12000, whereas new branded system starts from 25,000. Which is quite high considering the annual income of Pakistani middle and lower class societies, they can't afford to buy costly systems.
I am sure Govt. will not consider this seriously considering round about 40,000 shop owners which are earning money from this business by providing easily affordable computer's to students and small business owners.
Please drop your opinion on the topic and also vote on Poll Should MoIT approve Ban on Import of Used Computers in Pakistan? at www.bazish.net